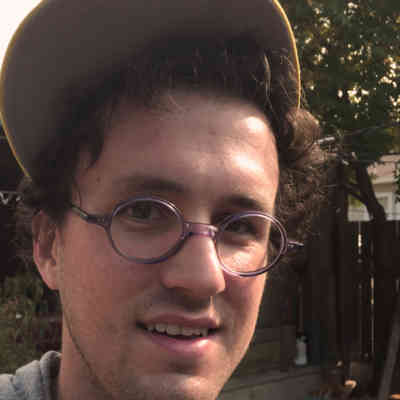 "Make good art." Neil Gaiman, 2012
It was a dark, stormy, mid-November Tuesday. A young boy, whose voice was only weeks away from the first crack, walked down a sidewalk made uneven from pushing tree roots. A rumble came from his right, the thunderous cacophony struck the boy's bones like a hammer. His throat barely hit his stomach when the Beast attacked. Bellowing with fury, the Beast's terrible claws swiped just above the boy's head as he reacted. The Beast and the boy locked eyes, black as night clashing against the chestnut brown, with a hint of green. Fleshy noses twitched. Snarls echoed. The Nathanael-Opossum War began.
The war raged through the years, following Nathanael through school. In his desperation to follow the opossum-less path of his elder brother, Nathanael sought shelter in his exemplar's field, art. Although utterly talentless, Nathanael hid from the Opossum in the art room, and obtained some proficiency, allowing him to purchase refuge. The teacher's pity for the pimple ridden teenager motivated the assignment to study Rembrandt's etchings. In one rapturous afternoon, the art gods mercifully allowed Nathanael to glimpse the mountain top of his salvation. If he was faithful and diligent, art would lead to victory over the dreadful Opossum.
Nathanael's victories have been slow, but steady. His favored tactics have led him to be a printmaker. He drove a successful campaign through the University of Utah, has won victories at Finch Lane Gallery, Springville Museum of Art, Kimball Art Center, South Cobb Art Alliance in Austell, GA, and the Harnett Museum at the University of Richmond. Saltgrass Printmakers has become a staunch ally and fellow soldiers in the war against the Opossum. The current battle is as an MFA candidate at the University of Connecticut.